Posted on June 18, 2017 by RevStu
There's nothing about Ramboat (Genera, free, iOS and Android) that isn't interesting. The game itself is a short, punchy and fun pure arcade shooter that most obviously channels Metal Slug and Irem's much-underrated In The Hunt. Indeed, it's basically a very clever adaptation of the latter game for one-thumb control, but presented with all the beautifully-detailed character of the former.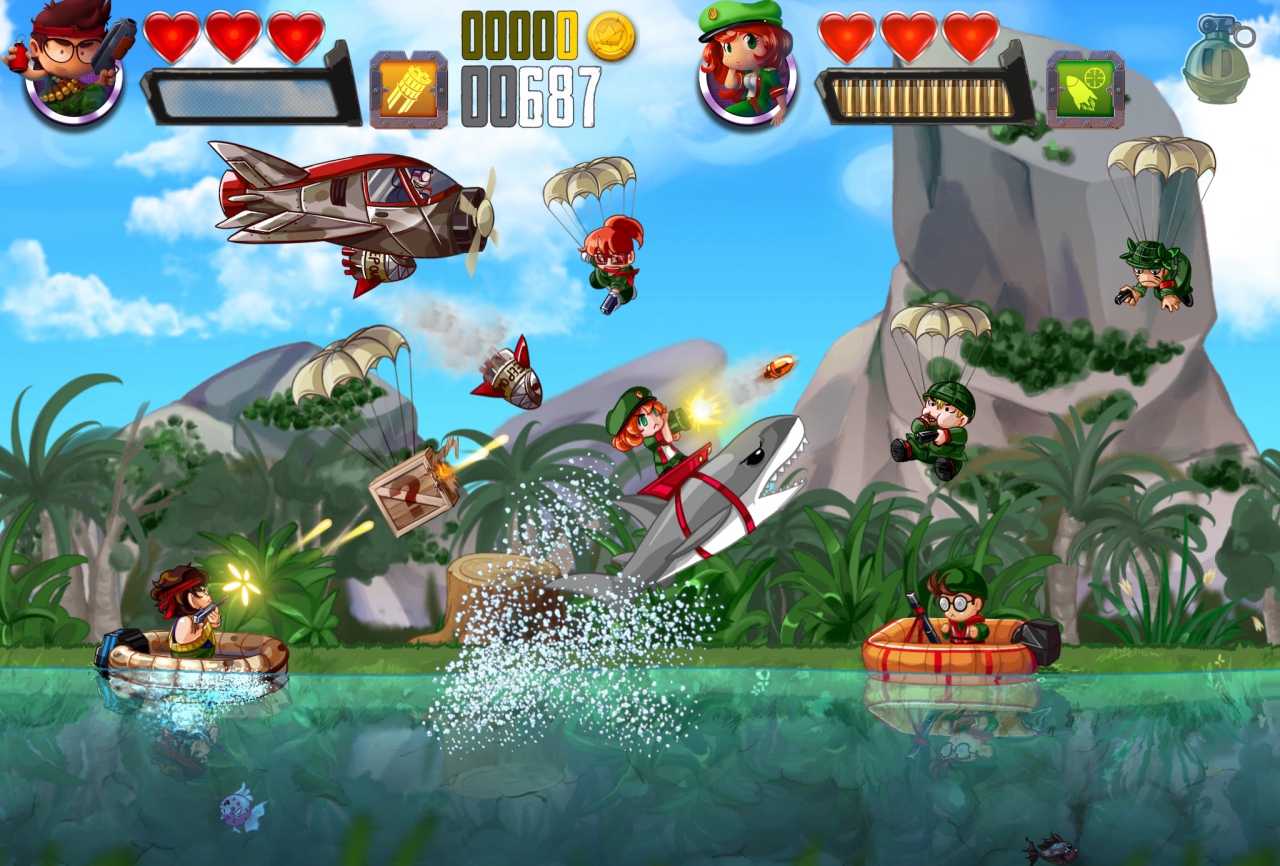 But this isn't the article I've been meaning to write for years about the fascinating and often incredibly elegant and even revolutionary ways that developers have rejigged every traditional game genre for touchscreen devices in order to avoid going down the horribly unsatisfactory route of the "virtual d-pad".
Because the other most intriguing aspect of modern gaming*, particularly on mobile formats, is the monetisation of it. And in the case of Ramboat, the opportunity for an experiment presented itself.