Posted on September 11, 2011 by RevStu
There's been some truly horrible stuff passing for videogames journalism in recent times. Whether it's reviewers telling people to hand over £25 for a shoddy, lazy cash-in because it comes in a cardboard box or writers arguing with each other over the precise manner in which gamers should be gouged for more money, it's a depressing picture. (And having the president of IGN tell MCV last week that the recipe for the future was "getting celebrities involved" didn't paint it any prettier.)
I've always believed that writers are there to serve their readers, not their subjects. But as I was bemoaning the last case in a cloud of gloom and shame-by-proxy last month, I had a bit of an epiphany, and it wasn't a particularly cheering one. Because the truth of the matter is that readers are getting the videogames journalism (indeed, the journalism generally) that they deserve.
The epiphany was prompted in part by looking at Five-Dollar Fiction, a project by Ben Paddon of noted blog GameJournos.com (formerly Games Journalists Are Incompetent Fuckwits) in which he offers to write readers stories tailored to their individual requirements for the modest sum described. It's an inventive idea and I hope it catches on, but it led me to a realisation that made me really sad.
Before we get to that, though, let's take a moment to set the scene and somehow justify the shamefully cheap sensationalism in this feature's headline. Because 9/11 was the catalyst for a sea-change in gaming journalism – one that may well have been coming anyway, but which was accelerated greatly by the collapse of the Twin Towers.
In the aftermath of the attack, I posted what turned out to be a hugely controversial topic – now long lost to server crashes and whatnot – on a UK gaming forum. It was called "Total Perspective Vortex", and it argued that while the attacks had been appalling and horrific, ultimately they weren't (unlike everyone was claiming at the time) going to change our everyday lives, just as other terrorist attacks hadn't. It was around four months until I was proved wrong, when the destruction of the World Trade Centre reached out and had a direct and major impact on my own life.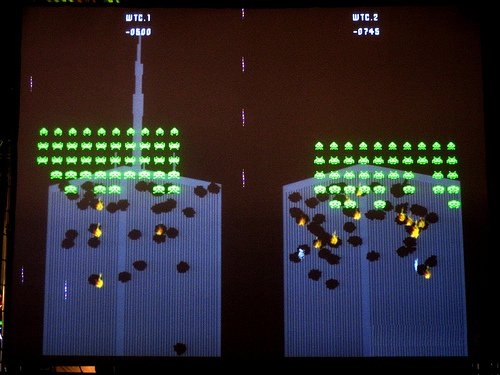 In a very short period of time in the weeks after the attack, I lost three regular writing gigs, worth around £1500 a month (which measured against fuel and utility bills is about £4000 in today's money) because the publications concerned had either closed or massively slashed their budgets as a result of a catastrophic hemisphere-wide drop-off in advertising which was attributed to 9/11.
One was my beloved Panel 4 column for Digitiser, the celebrated gamezine on Teletext – an institution particularly badly affected by the attacks because of its heavy reliance on ads from holiday companies – and another was my job (really more of a retainer) as Features Editor on Computer Trade Weekly, a games-industry paper for which the loss of revenue was the final straw and which closed in February of 2002.
Part of the reason CTW was in trouble was aggressive competition from a new rival trade weekly called MCV (mentioned back in our first paragraph and standing awkwardly for "the Market for Computer and Video games").
Unlike CTW, MCV was given away for free (a cynical marketshare-grabbing tactic which was abandoned almost the moment CTW closed) and entirely reliant on ad revenue, which meant that (a) it had almost no money to pay writers, and (b) it was pathologically terrified of printing anything even remotely contentious or interesting, lest advertisers be scared away. It was (and is) essentially a glossy brochure of news snippets, rewritten press releases and powder-puff "interviews", and the more perceptive among you may already see where this is going.
Games mags, of course, had been moving in this direction since the mid-1990s, when Future Publishing found out how many copies you could shift by having the word "Official" in your name and telling readers that everything was brilliant.
It made gamers feel good about their games consoles, applecarts (ie the major game publishers and the hardware companies whose names the mags carried) were very rarely upset with critical reviews for triple-A releases, and for a while the money poured in – Official Playstation Magazine was at one point shifting close to an astonishing half-a-million copies a month (around ten times what it does now).
But 9/11 shifted the balance suddenly and comprehensively. (Be grateful I spared you a tortured and tasteless metaphor there about rubble crashing down onto a set of scales.) At publications of all kinds, ad sales teams were thrown into panic, and the advertisers realised their power. Senior management started to interfere more and more with editorial teams in case they said anything that might cost their publisher money, and magazines – whether "Official" or not – were effectively neutered.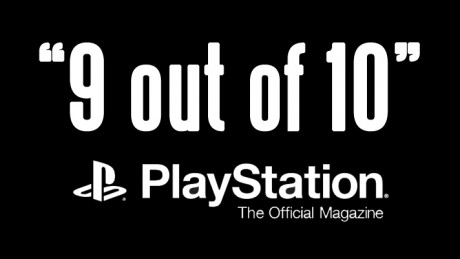 But as we've said, it's debateable whether this was anything other than a speeding-up of something that had already been happening in print mags since publishers realised that happy-clappy cheerleading shifted more copies than critical analysis. Much more profound was the knock-on effect that it had on the up-and-coming medium of gaming journalism – the internet.
Because as web-based gaming sites took shape – often directed by former publishers of print mags – they began to realise that this new formula was ideally suited to the online audience. The internet democratises opinion and marginalises expertise, because nobody wants to be told someone else knows better than them.
Magazines on paper still carry some inherent level of authority for at least two reasons – the fact that one can't just be knocked out in an afternoon by any halfwit with a WordPress template (hello viewers!), and because the reader has (usually) invested money to buy them and is naturally reluctant to then ignore what they say, because that would mean they'd wasted their cash.
(Alert readers will have noticed the similarity between this phenomenon and the fact that people like to read mags which tell them that all the games they're buying are fantastic and wise purchases.)
But because websites don't have this inbuilt degree of authority, critical opinions propagated by them are almost entirely worthless. The odd piece of provocative clickbait to keep the fanboys enraged is always useful, of course, but online readers don't want to hear reviews that they might disagree with on a daily basis, especially if they've already bought or pre-ordered the game. (The evils of "pre-ordering" itself will have to wait for another day.)
And gradually, online writers have shifted from resenting this fact to colluding with it in what amounts to something close to Stockholm Syndrome, except bolstered by cold hard economic logic.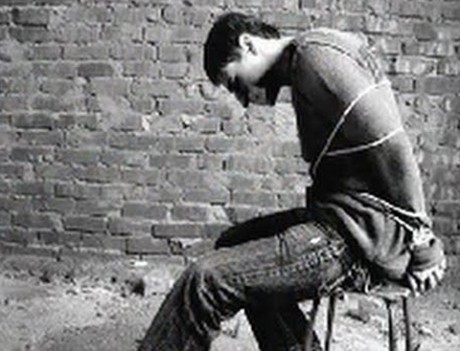 Ben Kuchera's recent piece for Opposable Thumbs, in which he peevishly asserted that everything was amazing and gamers should stop complaining all the time (and I'm not even paraphrasing), was well rebutted by the reliably-excellent Jim Rossignol on Rock, Paper, Shotgun, but – as the examples at the start of this feature show – Kuchera's embittered polemic against ungrateful consumers now represents the prevailing attitude among games journalists, not the exception.
Those of us still awaiting the final asteroid collision to end our era might bemoan such developments, but it's hard to build a convincing argument against writers representing the interests and outlook of their advertisers rather than their readers. Because the fact is – and this is the epiphany mentioned way back at the start – the writers are simply serving the people who pay the bills.
Readers don't give them a penny, so why should Kuchera et al fight for them or approach things from their perspective or even care about their opinions, rather than those who provide his pay-cheque?
(Especially when the internet age has also created/enabled a culture in which readers can – and do – easily and instantly spew torrents of vicious anonymous abuse in the reviewer's direction should they have the temerity to offer an opinion differing from the reader's preconceptions of the game or issue in question. Mags and writers didn't get nearly so much daily crap thrown at them when people had to write it down, buy a stamp and walk to the postbox with it.)
Now, that's not exactly a blinding insight, of course. But the reason it's hard to spot, or at least to accept, is that websites still habitually present themselves as doing the same thing that magazines used to do, and wear the same clothes. They still pretend that their purpose is to serve the reader, still give lip service to the idea that they're there to protect consumers by guiding them away from poor-quality products and towards good ones, regardless of who made them or what their marketing budget was.
Indeed, in some cases that may even still be what individual writers believe. Another recent RPS piece saw a heated debate in the comments thread on the age-old issue of review corruption, and I had an interesting IM chat with Jim Rossignol about it.
We agreed that instances of straight-out old-fashioned payola were few and far between (though we both knew of examples), but people's suspicion is founded in the fact that they don't think someone employed on a big site like Kotaku could possibly be writing something as mind-bogglingly horrendous as the article discussed in the RPS piece if Kotaku wasn't getting paid for it somewhere along the line. (And if they're getting exclusive early coverage, they basically are.)
Similarly, I don't think EG's Simon Parkin is corrupt or took a bung from Nintendo (if nothing else, Nintendo are way too cheap for bribery), but when he told a million readers they should pay £25 for a shitty, insulting port of an ancient SNES ROM on the Wii because it came in a cardboard box, he has absolutely no business complaining if people allege corruption, because it's simply astonishing that anyone would write something as grotesque as that WITHOUT having been paid off. I don't blame readers for smelling fish, because the smell of fish can exist even in places where no fish has ever been.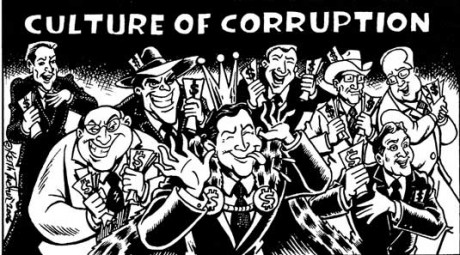 So the problem isn't that reviewers are personally corrupt, but that the system within which they work is institutionally corrupt, at least in the (technically inaccurate) sense that readers would use the word. Which is to say, it's a cosy mutual-benefit relationship between websites and advertisers.
The websites add a veneer of credibility to press releases and present them as "news" – which is what the reader now craves rather than reviews (either because they no longer feel a reviewer's opinion is any better than theirs, or that the reviewer's integrity can't be relied upon, or both) – and in return the advertiser keeps those press releases coming.
Cut off from a constant flow of them, the site would no longer have anything with which to draw readers, leaving it hopelessly compromised when it comes to writing anything critical.
(The nadir of this formula is surely the depressingly successful VG24/7, which spews out a neverending drivelanche of literally anything PRs choose to send it, resulting in horrific "stories" like this, in which they revealed that Electronic Arts were planning to soon announce the date on which they would announce the date that the demo version of FIFA 12 would be released.
That, viewers, is what award-winning videogames journalism looks like these days – the announcement of the imminent announcement of the date of an announcement about a promotional demo. And just imagine how much better things will be when celebrities are involved too!)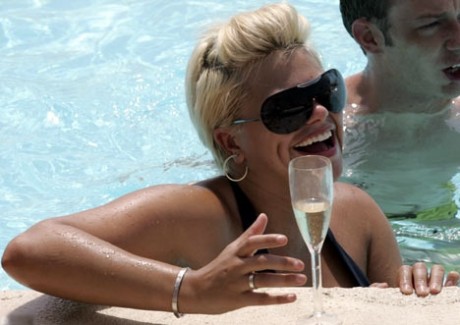 In other words, then, the same readers who regularly howl "Corruption!" are the ones who are bringing it about, because by placing no value on proper gaming journalism they remove any reason for it to exist. Readers who used to buy £5 magazines 13 times a year now refuse to pay a penny for the same thing on the internet, leaving sites with no revenue stream other than advertisers. (WoSland, which carries no advertising, is no different in that regard, with fewer than 5% of regular readers making any financial contribution towards the site's existence.)
The December 1993 issue of Amiga Power – which came out around the height of the mag's circulation – contained 27 pages of ads which would have sold at something like £1000 each, generating (tap, tap) around £27,000 a month. The magazine was at the time selling approximately 60,000 copies at £4 each, generating gross revenue of £240,000. Even after costs and retailer margin and everything else, AP made a lot more money from its readers than its advertisers, and therefore its loyalty was to the former. (The mag would have comfortably been profitable with no advertising.)
Readers who pay nothing, though, have no claim to such loyalty, and so they get none. For as long as they demand nothing more than to be spoonfed advertising – so long as they get it for free – they have no right to demand journalism, and no right to throw a huff when occasionally the mask slips and the latter is revealed to be the former. But if you're a little uncomfortable with that, you can always blame Al-Qaeda.