Posted on May 21, 2018 by RevStu
I came by a little snippet of games-magazine history this week – via an unlikely route that needn't concern us here – and I just thought I'd share it for the historical record.
Atari ST Review was a magazine published by EMAP in 1992 and 1993, when after just 12 issues it was suddenly sold to Europress, leading to this editorial column in a suspiciously large typeface: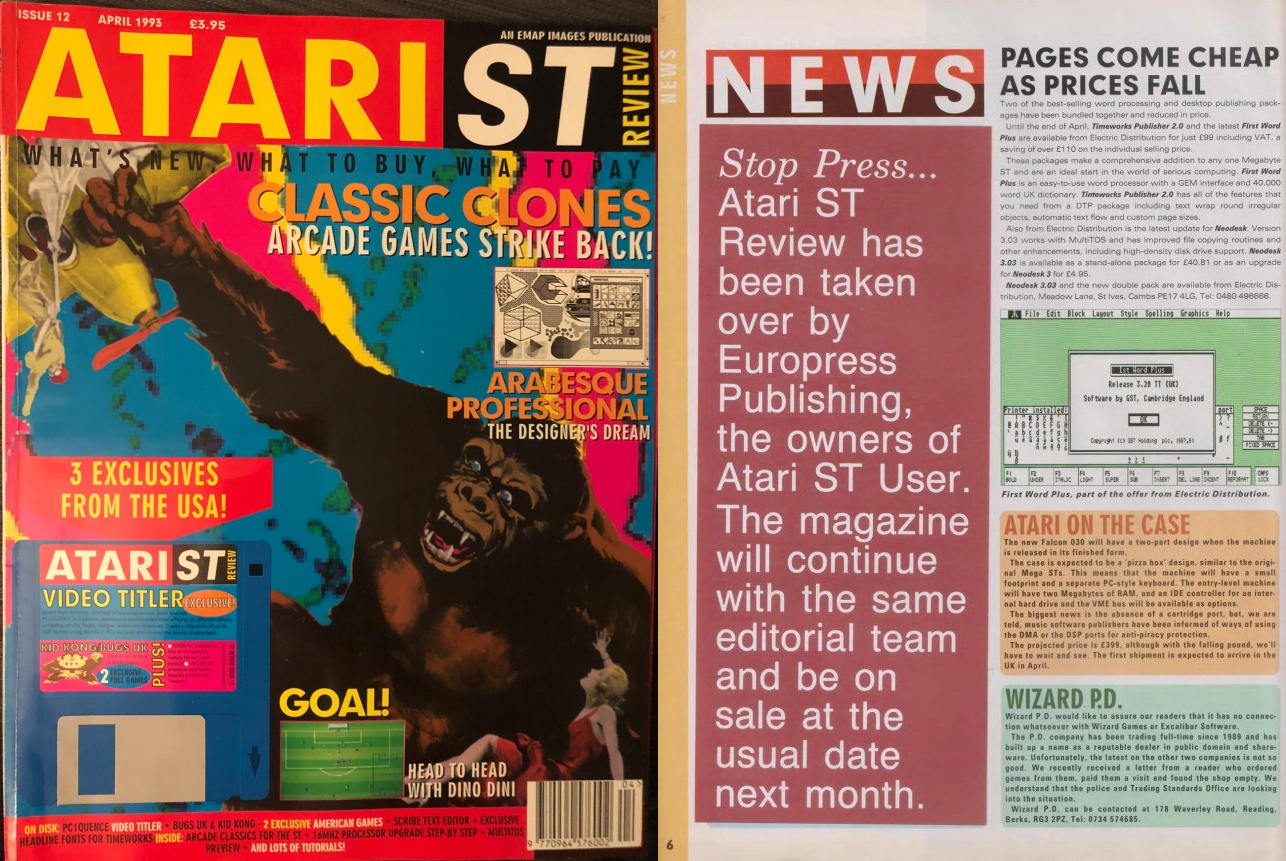 But alert readers might have noticed (from the slightly off alignment of the red border) that the column actually took the form of a hastily-applied sticker. Because that wasn't the editor's original leader.