Posted on December 23, 2014 by RevStu
Since the demise of the Nintendo DS, I've done almost all of my videogaming on smartphones and tablets. A confluence of circumstances made traditional console formats less attractive for a variety of reasons, but also saw me spend more money on gaming than I had done in years. iOS and Android games offer a huge range of incredibly good titles at mindbogglingly tiny prices, almost all of them capable of fitting into whatever free time you have available.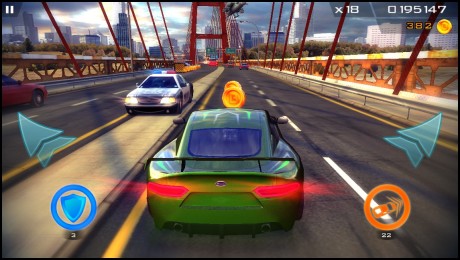 (And not just because they're short, snappy arcade twitch games like Super Hexagon or Impossible Road. Classics like Civilisation and Shadowrun have been revived brilliantly to suit the format, and traditional genres such as scrolling shooters have actually been improved by touchscreen controls, with the likes of Dodonpachi and Raiden rendered far more player-friendly without reducing their fearsome difficulty one iota. Pinball games and others can finally get the aspect ratio they've always wanted.)
More to the point, it almost never takes 47 days to download one.