Posted on January 05, 2018 by RevStu
I was as pleased as a big fat walrus with a free bucket of haddock today to be able to contribute to the week-long one-off revival celebrating the 25th anniversary of the start of the majestic Digitiser.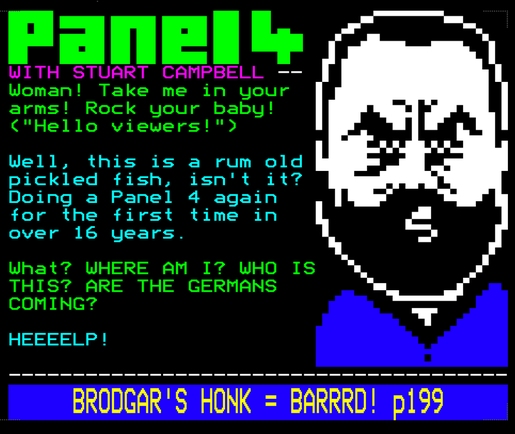 Especially when I got a lovely new Panel 4 picture from Mr Biffo (instead of money). But I got a bit distracted in the column, and forgot to talk about the thing I meant to talk about, so I'm going to talk about it now.