Posted on June 06, 2012 by RevStu
I was scurrying around in the WoS Archives this evening looking for something else, and I stumbled across this. It's a piece from April 2000 for now-defunct games-industry trade paper CTW, in which I interviewed Andy Smith of Future Gamer, the email magazine that eventually evolved into GamesRadar.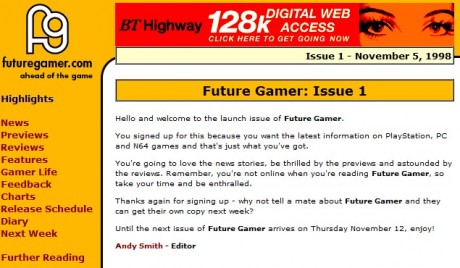 Marvel through your tears, viewers at the eerily accurate foretelling of the state of games journalism that was about to unfold.