Posted on October 03, 2012 by RevStu
…is Hell Yeah! – Wrath Of The Dead Rabbit, which is out today on Xbox 360, PS3 and Steam for PC at the bargaintastic price of around £9.99. It's a heady, super-sexy crush of Sonic The Hedgehog, Super Metroid, Bangai-O, Wario Ware, Pokemon and FIFA 13*, made by the people who brought you the splendid Pix'n Love Rush plus me. Essentially, if you don't buy it you're a complete dick and I hope you die.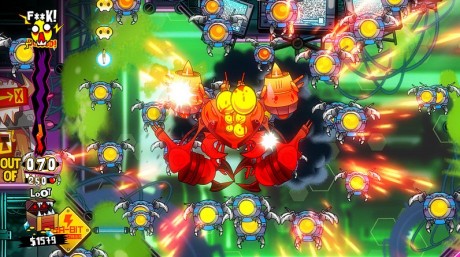 Extremely selective review quotes follow.