Posted on October 03, 2012 by RevStu
…is Hell Yeah! – Wrath Of The Dead Rabbit, which is out today on Xbox 360, PS3 and Steam for PC at the bargaintastic price of around £9.99. It's a heady, super-sexy crush of Sonic The Hedgehog, Super Metroid, Bangai-O, Wario Ware, Pokemon and FIFA 13*, made by the people who brought you the splendid Pix'n Love Rush plus me. Essentially, if you don't buy it you're a complete dick and I hope you die.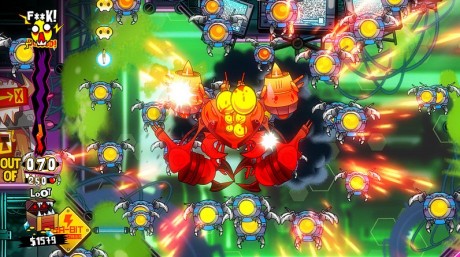 Extremely selective review quotes follow.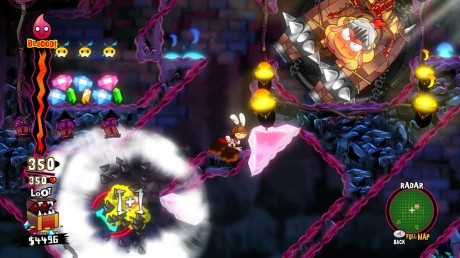 "Exquisite graphics, entertaining gameplay, fun music and nonstop humor"
– Planet Xbox 360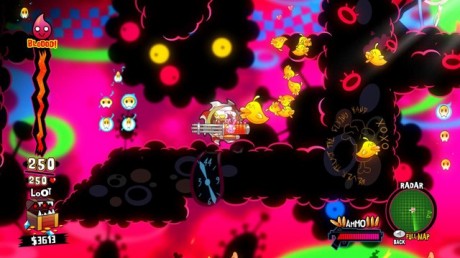 "Absurd, hilarious, and completely unrestrained" – Inside Gaming Daily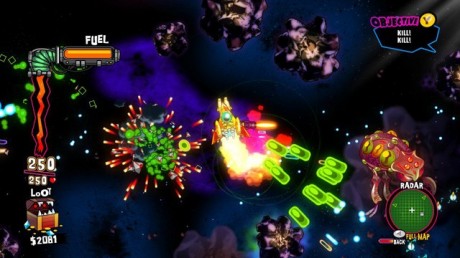 "Sharp 2D visuals, a surprisngly varied approach to Metroidvania-styled play, and bitingly funny writing" – G4 TV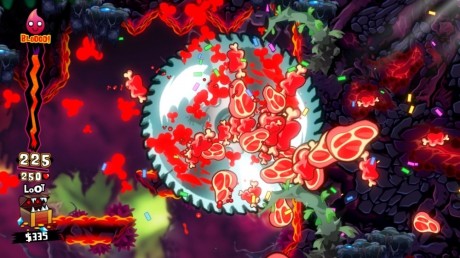 "Hell Yeah! is a complex creature that can only be understood once you play it. Thankfully, once you do it is nigh impossible to stop." – ZT Game Domain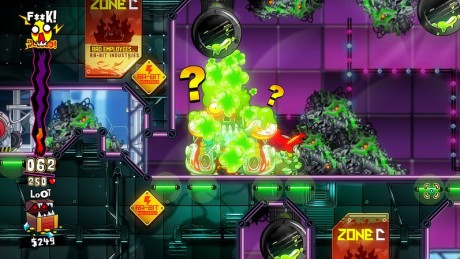 "Constant chuckles from the dialog to the death sequences, leveraging running jokes, amazing animation and mini-game driven finishing moves that will threaten to unhinge your eyeballs at every monster mashing in the vein of a cracked-out Ren and Stimpy episoode" – EGM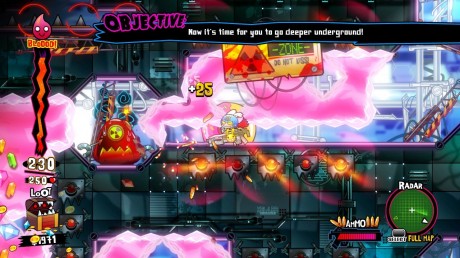 "Enthusiastic, gleeful silliness" – Joystiq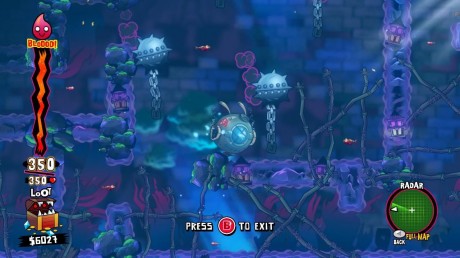 "An irreverent, colorful, and cartoon-y realm full of nonsensical characters and scenery – and tons of animated blood and gore" – Official Xbox Magazine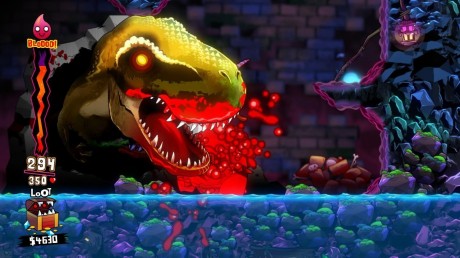 "This is not a game of complex morals. Or indeed any concept of morality."
– Eurogamer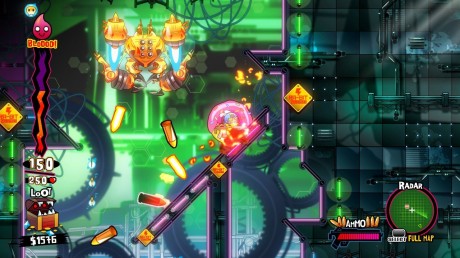 "Nun viel Spaß mit dem genialen Trailer von "Hell Yeah! Der Zorn des Karnickels""
– Gaming XP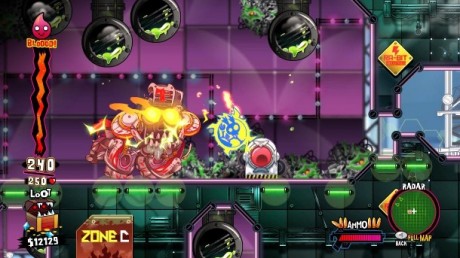 "Wah wah it's childish and too hard and I'm a big whiny baby" – some pompous, awful cockdrip on Gamespot
*FIFA 13 elements may not be present in finished version.