Posted on March 20, 2012 by RevStu
And so tick follows tock. Alert WoS viewers may recall a subscriber feature from way back in December 2009 in which we chronicled the grim retail decay of the Welsh city of Newport. But two years into the Tories' medieval bloodletting "cure" for Britain's financial woes, the evidence of the country's slow but inexorable economic collapse can no longer be contained in the ghettoes of the working class. Because this is Bath.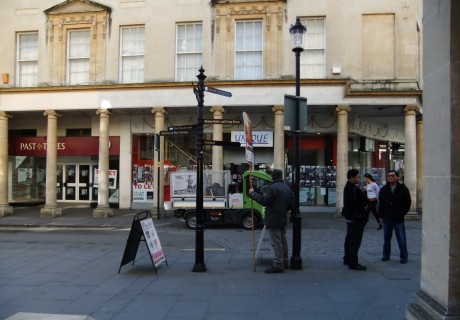 This compact city of just 80,000 or so is swelled all year round by swarming hordes of well-heeled tourists (because you have to be well-heeled to come here at all) who troop in in their literally-millions to admire the pretty architecture and spew money into a local economy that's already cherry-pink with high-earning professionals.
I've lived here, lurking unnoticed in one of Britain's wealthiest corners, for over 21 years now. In all that time, it's hard to think back and recall even a single instance of a city-centre shop that's been empty for anything other than a brief transitional period between owners. Not any more.
Things started changing noticeably in the latter third of 2011. Every picture in this set was taken yesterday (19th March 2012) in the heart of the city – no outlying suburbs, or even the outer part of the centre – within the red ring in this map, an area roughly 500 yards long by about 100 yards wide and taking in the main shopping "spine", running from the train and bus stations through Southgate, then up Stall Street, Union Street and Milsom Street towards the Circus.
(I didn't include shops that were empty but seemingly being prepared for imminent new occupants, or anywhere having a closing-down sale but still open for now.)
When you look at these shots, bear in mind that only around 10% of the coalition government's planned cuts have as yet been put into effect, and that we're all forecast to keep getting poorer for the entire duration of this Parliament. Ready?
A former Jessops, advantageously located directly facing the fancy new £360m Southgate Centre, which opened at almost exactly the same time as I visited Newport, and which saw all of Bath's poor-person shops (useful stuff like pound stores, bargain booksellers, cheap cafes etc, which were all located in the previous ugly 1970s Southgate) bulldozed to make way for the glamorous new development, populated almost entirely by pricey women's fashion outlets like All Saints and Calvin Klein.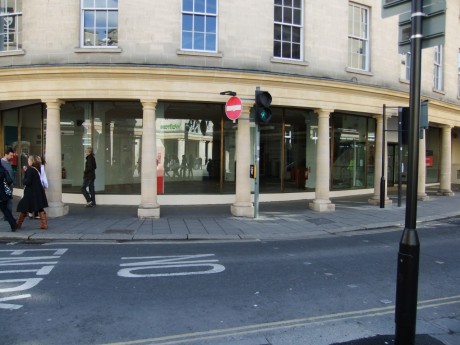 This was a large two-storey branch of Habitat, one of a number of nationwide chains that have gone bust during the economic crisis and whose premises have not been reoccupied. Reflected in the window you can see Bath's Waitrose store, which recently bought out the entire "Podium" development to expand into, ejecting about 15 small businesses and sizeable restaurants – none of which have relocated elsewhere in town as far as WoSland can ascertain.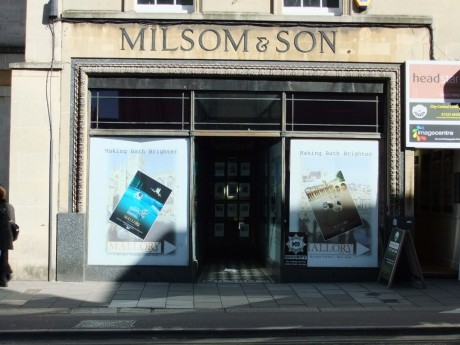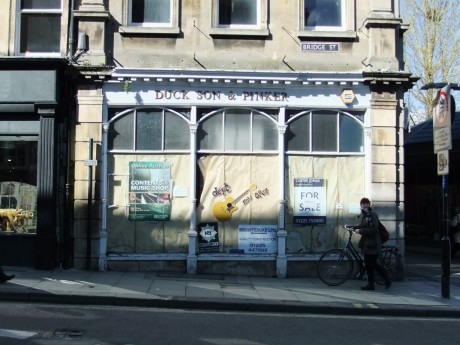 Within a few yards of the Podium, two famous Bath family-owned musical-instrument shops that had been in the town for decades (in fact, in the latter case an incredible 163 years) finally gave up the ghost in 2011.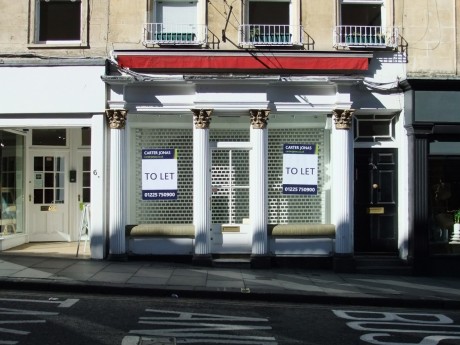 This was once Shu-Han, a swanky Oriental-themed jewellery-and-trinkets shop.
50 yards the other way from the Podium, on a well-travelled street full of pubs, hairdressers, clothes shops and upmarket eating establishments (as well as the scruffy but excellent kebab takeaway on the right), this used to be Bath Galleries.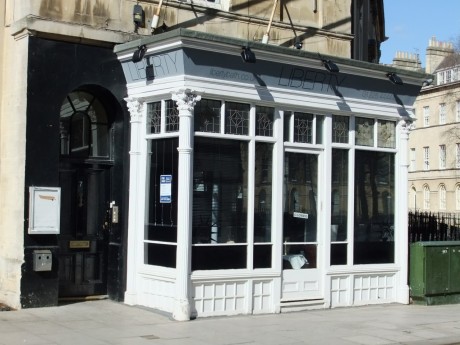 Despite an extremely upscale location on Argyle Street, we've lost count of the number of different failed restaurants that have occupied this seemingly ill-starred property. Liberty was merely another in a long and somewhat inexplicable line.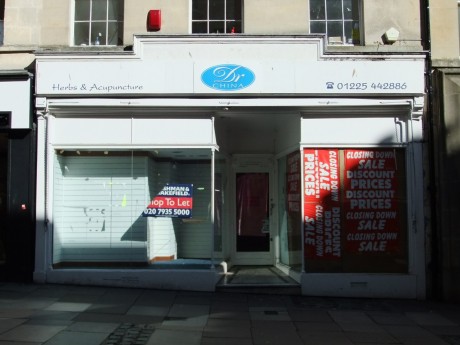 Similarly, real estate doesn't come much more prime in Bath than the pedestrianised Stall Street, but Dr China was unable to punt enough herbs and acupuncture to gullible homeopathy fans there to make a go of it, even following the demise of its main competition – Culpeper the Herbalist – a while back. (And if you can't sell homeopathy in Bath, you can't sell it anywhere.)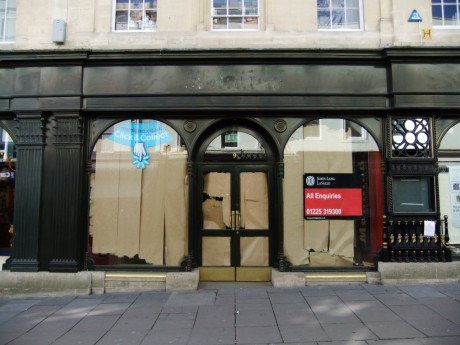 Taking what you might term the karmically-opposite approach on the other side of the street didn't work out any better either, for Bath's second short-lived Menkind gadget store in about 12 months.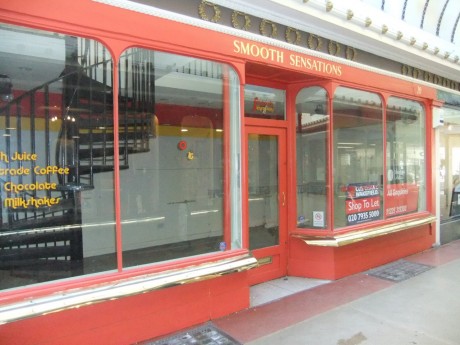 A few yards away in the historic "Corridor" covered arcade, a milkshake bar evidently found the going less smooth than hoped.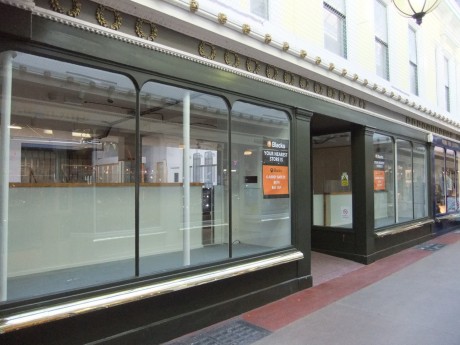 While the branch of Blacks Leisure across the passage didn't survive the camping-equipment chain's administration.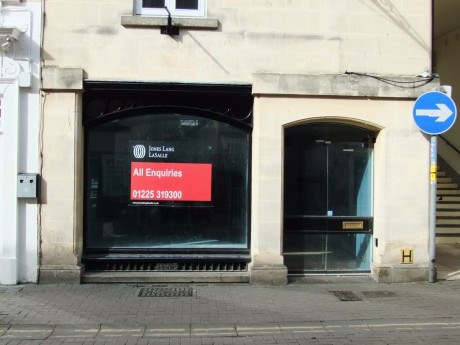 On the nearby Upper Borough Walls, quaint furniture and gifts emporium Redwood Bay didn't manage the longevity of its arboreal namesake.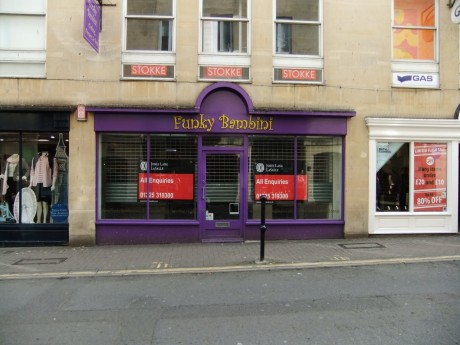 While across the road, designer babywear stockist Funky Bambini barely reached the lifespan of a pair of the toddler's shoes it fleetingly sold.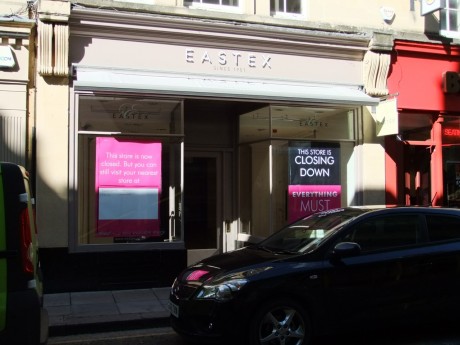 Eastex, whose Bath branch was located in the misleadingly-named Cheap Street, proudly boasts of having traded since 1951. But their 60-year run in the womenswear business came to an abrupt end here in 2011.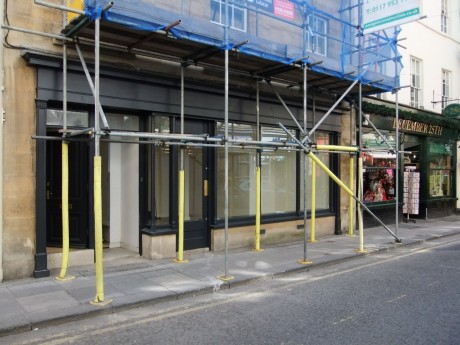 Across the road, a large National Trust store that was trading as recently as late January this year – I bought a present for my mum there when my parents came to visit – was curiously outlasted by the Christmas shop next door (still open).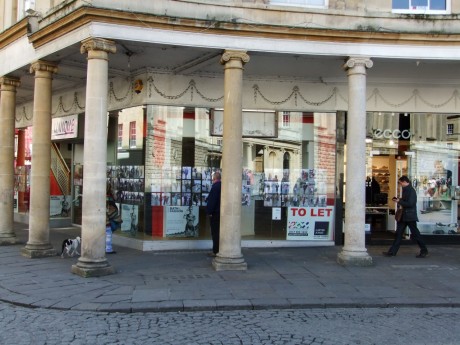 In Bath's very snootiest environs – directly across from the Roman Baths and Pump Rooms – tatty discount clothing shop Unique lowered the tone for barely a couple of months before closing in the premises previously vacated by The Officers Club when they too bit the dust in 2011.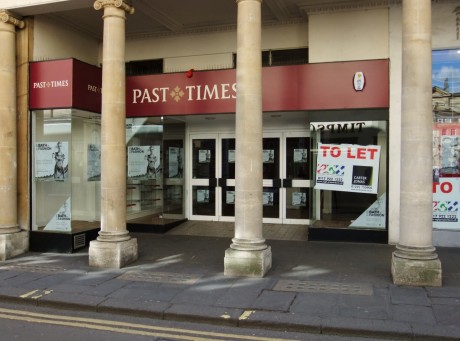 While next door, Past Times (having already downsized from another branch just up the street) found itself reflecting wistfully on better days, but no longer on a commercial basis. As best we can recall, this particular unit has had at least six different occupants in the last 18 months or so, including a shoe chain, the previous Menkind store, and various art, calendar and gallery shops.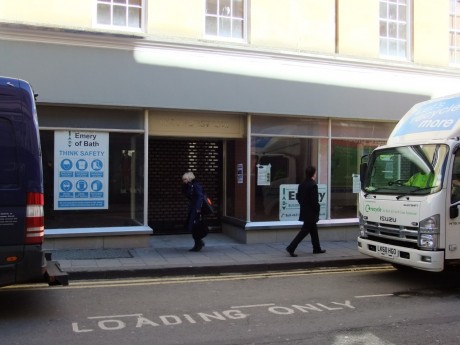 I think this (still in Stall Street) was the female half of River Island.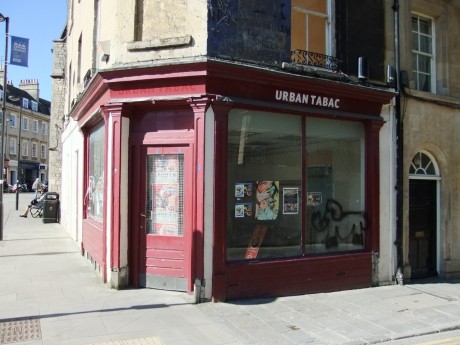 A boutique newsagent, would you believe? Also sold coffee and pastries, but to no avail. As we've noted on WoSland before, newsagents have had a particularly bad time of it of late – on a quick unscientific finger count, fully 92% of the ones I can remember in Bath are no more, most of them lost in the last five years.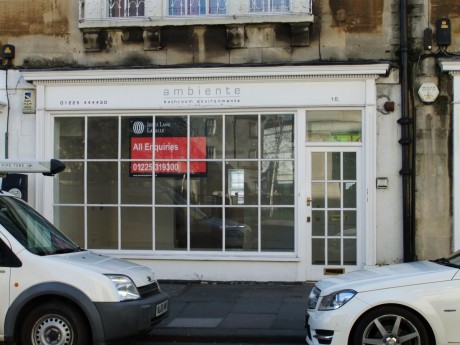 I know, right – who'd have thought you could go bust selling "bathroom environments" in this day and age?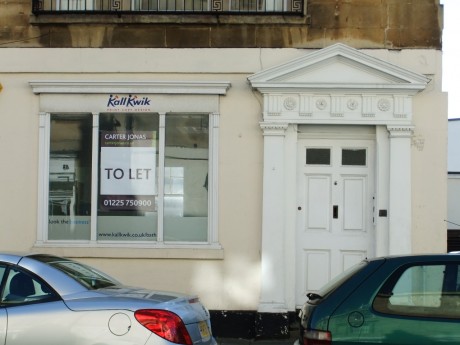 You'd have thought there'd have been a decent living just in printing "TO LET", "CLOSING DOWN" and "FOR SALE" signs.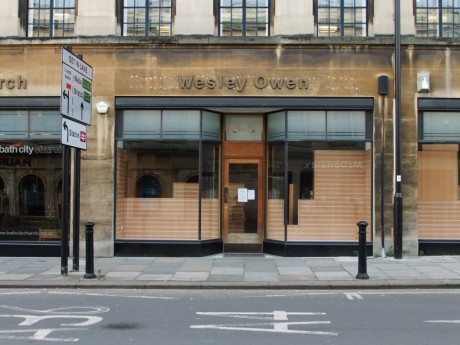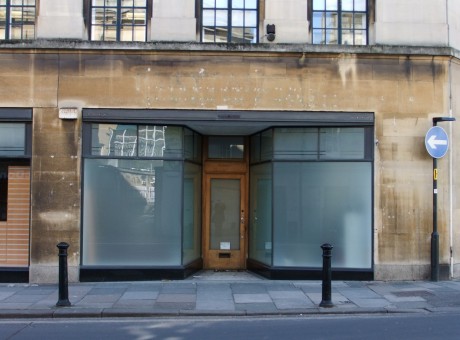 There's something quite sinister about that final section of the huge triple-fronted Wesley Owen's which sold all manner of Christian literature and paraphernalia on St James' Parade. Only the reflection of the handsome man lends it a flicker of humanity.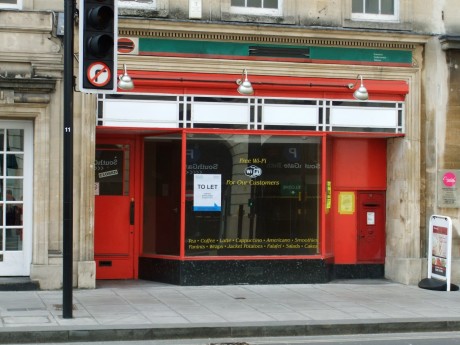 Just a few doors further down the Parade, this now-defunct coffee shop with original art deco detailing was previously a post office, until hero-of-the-people Baron Mandelson closed over 90% of Bath's sub-POs in the dying years of the last Labour government. The city's 80,000 people now have to share the single main one.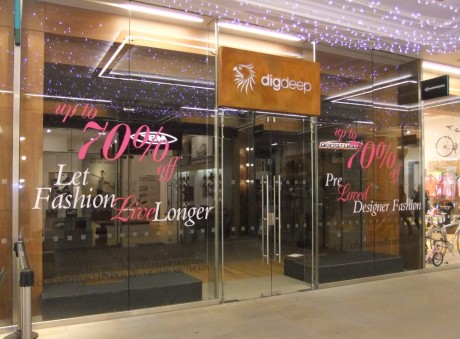 Even selling "pre-loved" designer gear couldn't save the oddly-named occupants of this sparkly-new unit in the box-fresh Southgate Centre.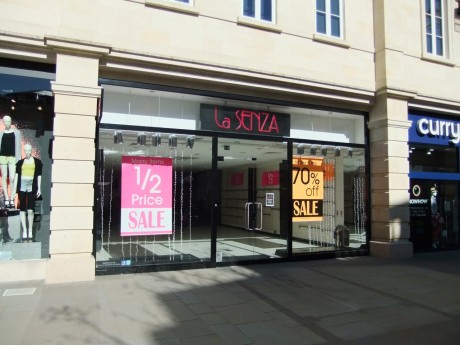 We must admit we're glad La Senza didn't have a "pre-loved" section, though.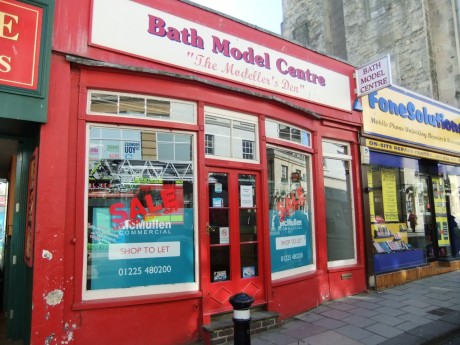 The Bath Model Centre is another shop that was here when WoS arrived in 1991, but couldn't hang on any longer.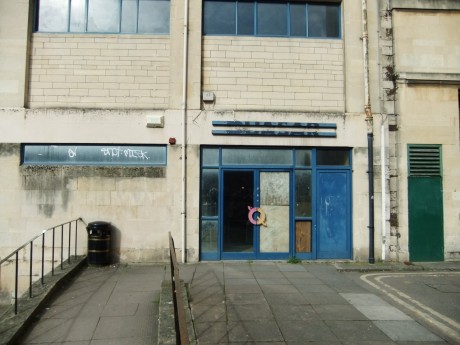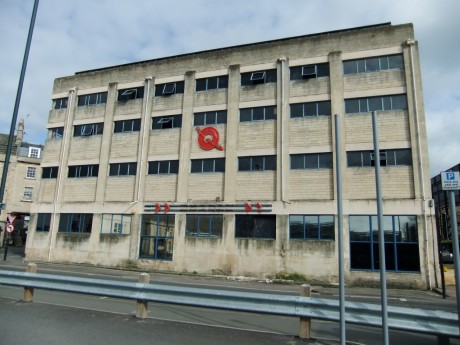 Bath's last videogame arcade (incorporated into the huge laser-war arena Quazar) is situated just 50 feet from the front door of the main Future building, but still couldn't attract enough gaming fans to sustain a business and has sat empty for several years.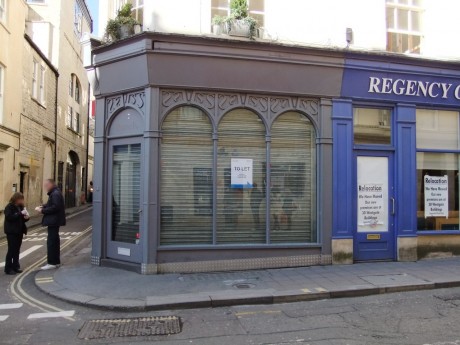 Do you believe in the (trendy skatewear outlet) Westworld? Not any more.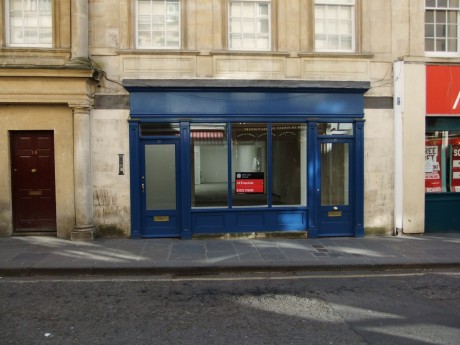 Also on Westgate Street, this was another newsagent many moons ago, but was ripped out and completely rebuilt. (It used to have one sunken door in the middle rather than two street-level ones at the sides.) What it actually became before it became an empty shell, though, is already lost to memory.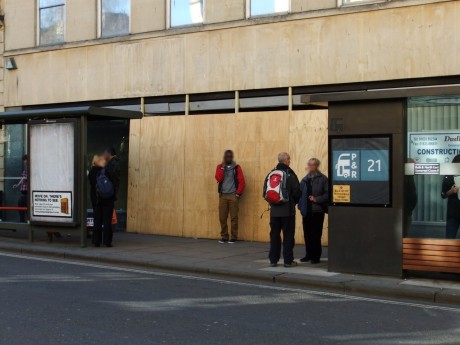 That's a pretty accurate message on the left-hand bus shelter.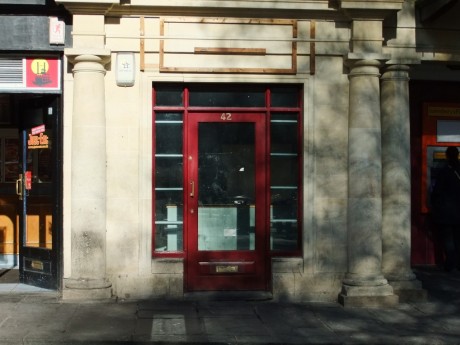 One of the saddest sights in the world, on Monmouth Street barely 100 yards from the classic-era home of Future Publishing – a tiny closed-down sweetshop ("Humbugs").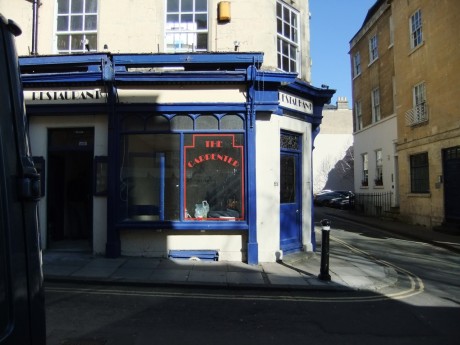 Celebrated hippy restaurant The Walrus & Carpenter lasted 37 years before biting the big organic lentil in 2011.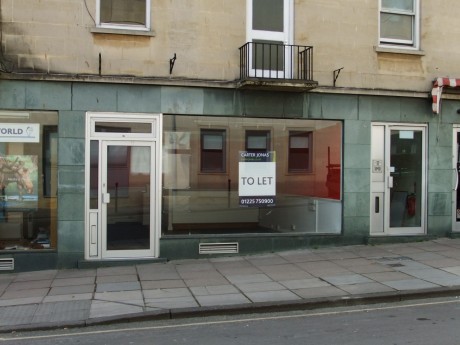 While a few yards away on Barton Street, the much younger Magma noodles-and-sushi bar quickly became the latest in a long line of enterprises to have failed in its rather unpretty location.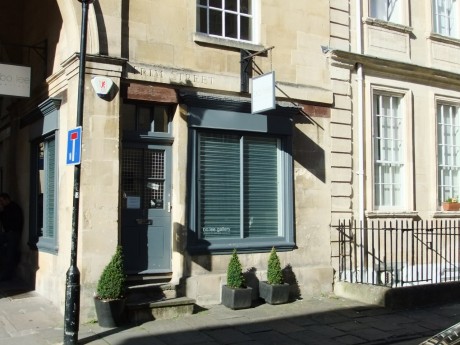 Future also had an office on Trim Street at one time. Maybe it's a curse, and the bo.lee gallery is just the latest victim.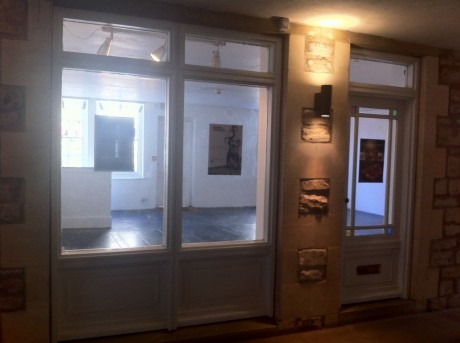 By the time I reached Milsom Place (a very fashionable high-end arcade expensively renovated and re-opened in 2008 just in time for the banking crash), my camera battery had given out under the sheer weight of empty storefronts it was being asked to record, and my iPhone had to take over.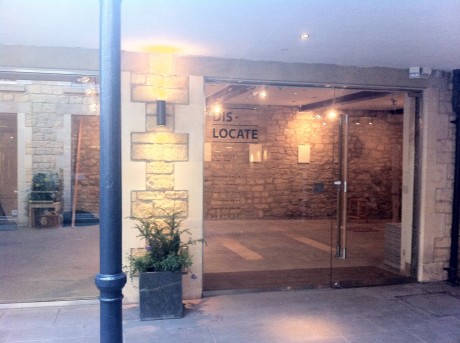 Milsom Place is far too posh for scum like this reporter to normally even venture into (its plebbiest inhabitant is Jamie Oliver's restaurant), so I never saw this now-ironically-titled business in operation to know what it was.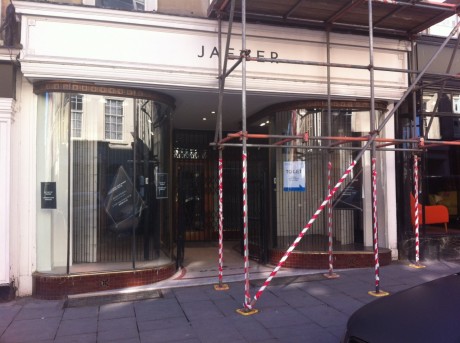 Casualties are even beginning to appear outside on high-falutin' Milsom Street itself. (Local colour: I went into Jaeger last year looking for a nice waistcoat for John Walker's wedding. They quoted, I think, eight hundred thousand pounds.)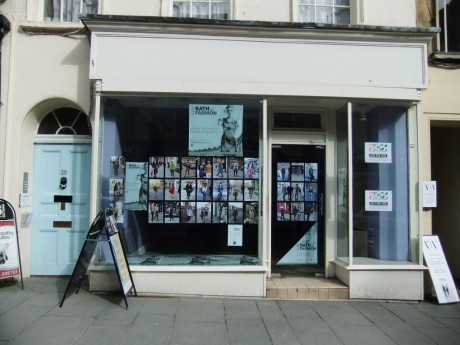 While over the road the aforementioned Culpeper the Herbalist sits empty again after a brief stint as a calendar shop.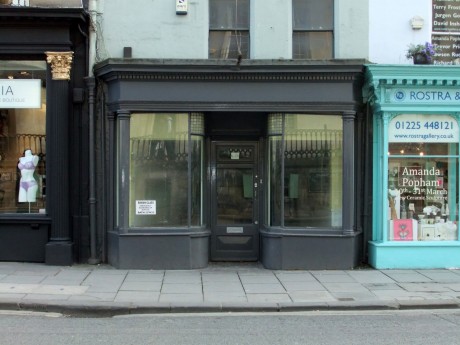 Up on George Street (just across from the moderately famous Moles club) this used to be a rather nice little arty knick-knacks shop, and before that an estate agents. The lingerie store next door was a Juice Kitchen until recently. The pub two doors along has had three different names (and refits) in the last 10 years, and was previously a bank. You can't say people aren't trying everything.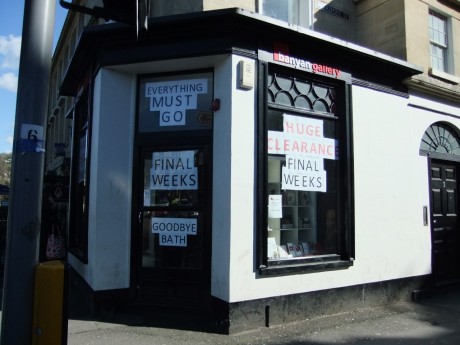 By the time we took this photograph, the tense was wrong on most of the signs.
And that's that. With the cuts barely having started, the recession has come with a vengeance to even the very heart of the richest city in Britain outside of London. From 21 years with not a single empty shop to be commonly seen in the city centre, suddenly there are more than 40 all at once, some having been vacant for months.
We're not sure about you, folks, but we in Bath are looking at the future with fear in our souls. God help you if you live in Barnsley. Tick follows tock.