Posted on June 22, 2012 by RevStu
We've highlighted before the un-over-stateable awesomeness of how many top-quality releases regularly go free on the iOS App Store. Today is one of those days when a whole motorway pile-up of great games for zero cash arrives all at once.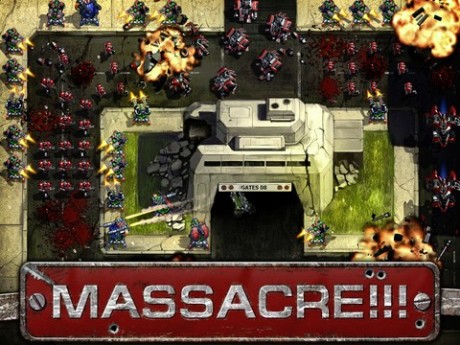 If you have an iThing of any kind, or are even just thinking of getting one in the future, get your iTunes on and download every one of these now:
Pinball Arcade (includes Tales Of The Arabian Nights for free forever, plus one other table on free play every month)
Gunman Clive (only released a couple of weeks ago, ultra-stylish platformer)
Flight Control Rocket (gorgeous followup to the genre-creating classic)
Monster Shooter – The Lost Levels (ace cutesy twin-stick shooter)
iSlash HD (excellent action puzzler)
Top Gear: Stunt School Revolution (sequel that does what it says on the tin)
League Of Evil (fantastic 8-bit action platforming)
Area 51 Defense Pro/iPad version (terrific tower-defence with great graphics)
Whale Trail (adorable Chopper variant with soundtrack by Gruff Rhys)
Dragon Flight (simple, super-addictive shmup/dodger hybrid)
Banzai Rabbit/iPad version (stunningly pretty Frogger derivative)
Tower Of Fortune (short-lived but absurdly compelling fruit-machine RPG)
Project 83113 (horribly-named but lovely cross between platformer and endless runner)
Shift! 2 (platform puzzler with genius controls)
And viewers, we're barely even scratching the surface of it. You don't even want to know what else you've missed in the last week alone, or all the stuff we play every day but haven't listed here because it's always free. If you love videogames and you don't have a coin in your pocket, you've never, ever had it so good.