Posted on October 04, 2011 by RevStu
A couple of weeks ago, a group of state employees took a man called Troy Davis from his prison cell in Atlanta, Georgia to a small room and strapped him to a gurney. They inserted a needle into one of his veins, hooked up the needle to some tubes connected to a machine and, at a given signal, pressed a button on the machine in the full and clear knowledge that it would cause poisonous chemicals to be pumped into his bloodstream until he died of asphyxiation.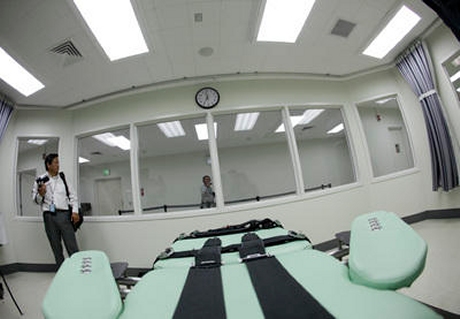 These people – every one of whom doubtless considered themselves an ordinary, decent, caring member of society, living in the most civilised and cultured country on Earth – participated willingly in the killing despite knowing that there was an enormous degree of doubt as to whether Davis was in any way responsible for the death of the man in whose name he was being executed.
Bafflingly, very few people found this behaviour at all odd.
The story, while attracting more worldwide media attention than the dozens of less controversial executions carried out in the US every year, still barely merited more than a footnote on international news bulletins. Yet Davis' case is remarkable.
No physical evidence whatsoever linked him to the crime. He was convicted on the testimony of nine people, seven of whom later recanted their statements identifying him. Of the remaining two, one refused to speak of the case at all, and the other was the man many suspected of being the real murderer. (Several people claimed he had confessed it to them.)
None of that proves Davis was innocent, of course. But you'd think to most people it would – at the very least – fit any sensible definition of "reasonable doubt", and in the penal code of most civilised societies, reasonable doubt is enough to prevent someone being found guilty, let alone suffering the irreversible ultimate sanction. Fairly astonishingly, even the hang-'em-and-flog-'em readers of the Daily Mail – by a margin of 3 to 1 – disapproved of Davis' execution.
Yet the people of the USA still overwhelmingly support the death penalty. When Rick Perry, a man with a real chance of being the next President, appeared at a recent Republican candidates' debate in California – hardly the most redneck of US states – the audience broke into spontaneous applause at the mere mention of the 234 executions he's ordered as Governor of Texas, many of them in circumstances almost as shrouded in uncertainty as Davis's.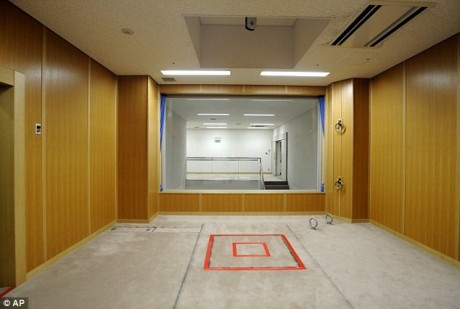 And they're not alone. Support for execution runs at between 60% and 80% in Japan (which still hangs prisoners fairly regularly), and even in Britain – where the state hasn't carried out the death penalty in 40 years, and finally abolished even the theoretical possibility of its imposition in 1998 – most polls show that while support for capital punishment is falling, a majority would still bring back the noose if a referendum were to be held on the subject.
(These, of course, are three of the world's most supposedly enlightened and modern nations. More primitive peoples all over the planet can't even begin to imagine why you wouldn't want to execute your criminals, and for far less than murder to boot.)
But you pretty much know all this, so let's see if we can't inject a small vialful of surprise into the veins of proceedings. I have no problem with the death penalty. If you deliberately kill someone, with malice aforethought, I don't see why you shouldn't forfeit your own life in return. After all, it's not like your victim is going to be released from being dead after a few years of good behaviour in their grave, is it?
It's not about deterrence, because the evidence against it being a deterrent is pretty conclusive. And I entirely accept that murderers can, in many cases, be rehabilitated and turned back into productive members of society. But why bother? It takes years of work and huge amounts of money, which could be better spent on people in need who haven't murdered anyone. Do we want to send the message that you can jump the queue for a social worker with a quick bit of homicide? And why take the risk that you haven't done the job properly, and that they'll kill again after all?
I mean, what are we, short of humans all of a sudden? We can easily afford to trim out a few of the the nastier ones.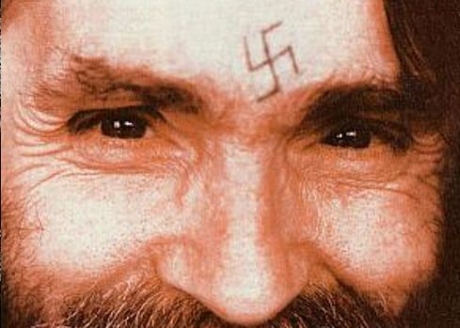 Because the thing with putting murderers in jail is that you have to either let them out, or not let them out. The average convicted murderer in the UK serves just 14 years of their "life sentence" before being released. That means they get to live about 80% of their natural adult life in freedom, despite having deliberately deprived someone else of all of theirs and condemned that person's loved ones to lifelong misery. Is that justice? Is that fair? I don't think so.
But alternatively, if you're going to keep them locked up with no hope of release until they die, what's the point? Why go to all the trouble and expense if you're saying there can be no possibility of redemption? You may as well just get it over and done with.
No, the problem with the death penalty isn't that it's barbaric or uncivilised or unjust, because in and of itself, in principle, it's none of those things. None of those issues are inherent or insurmountable. The problem with it is that it's only any good until the day you execute someone who didn't do it. On that day, and forever afterwards, the state and the people have surrendered any moral right to put murderers to death, because from that day on we're all murderers. A single Derek Bentley is one too many, because only the innocent have the right to be executioners.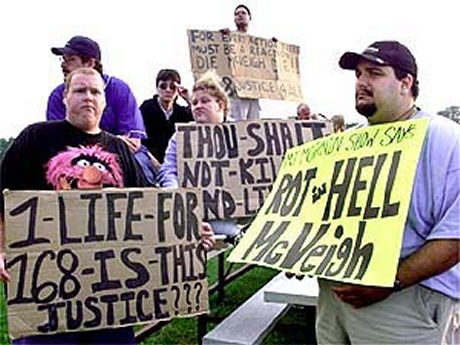 So how do we square this tricky moral circle? Well, like most things it's pretty simple if you're prepared to adopt a radical and rational solution. Every nation on Earth should hand over the decision on capital punishment to a referendum of its electorate. There should be a free vote, on any and all aspects of the issue right down to the method used and whether the condemned gets a last meal or not. But there's a small twist.
Supporters of the death penalty argue – either directly and openly or by unavoidable implication – that a few mistaken executions are a price worth paying, either for the (alleged) deterrent effect or the principle of judicial vengeance. So the only reasonable thing to do is to make them face up to the reality of that situation, and to do that in the only meaningful way possible.
The names of everyone who votes "Yes" to retaining/restoring capital punishment must be recorded and entered into a lottery. On the first of every month, one name (or more, determined as a proportion of how many people that nation or state executes in a typical year) will be drawn at random and executed on the last day of that month by the nation/state's chosen method, with no exceptions or appeals.
After all, if you're willing to accept the state killing of innocents, you have to accept that one day it might be you (or your son or your daughter or father or mother or brother or sister) who is the innocent in question. Because everyone who's ever been wrongfully executed was someone's son or someone's daughter, and why should you be magically exempt? If the random sacrifice of the innocent is a price worth paying to kill murderers, you must be prepared to pay it yourself.
It's hard to imagine any referendum held under such rules returning a "Yes" vote. (Though sadly not quite impossible, the way the US is going.) And yet, that's what any country with a death penalty already does – it's just that advocates of capital punishment currently don't have to confront the fact. Perhaps being forced to actively put an "X" in a box that could be the signing of your own death warrant is what we need to develop some perspective. Who's with me?