Posted on May 15, 2012 by RevStu
Sometimes – okay, quite often – I'm rather jealous of my good chums over on the world-conquering PC gaming site/shopping list Rock, Papers, Hot Gun. I enviously eye their devoted millions-strong audience, weighty peer credibility and enormous paycheques, and think "If only Podgamer could have lasted more than three and a half hours without everyone stabbing each other", and other such wistful regrets.
Then I remember that if I was on RPS I'd have had to devote part of my one precious and irreplaceable life to playing Diablo 3, and everything's alright again.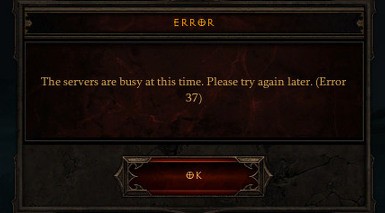 A few of my favourite lines from this morning's Eurogamer coverage:
"What all the Diablo 3 Error messages mean, and what to do about them"


"UK launch video, images, Iain Lee, people in wizard costumes"


"Though the downloader may show 100%, please allow some time for it to fully complete."


"The server is full. This is likely due to high login traffic. The only solution is to keep trying to log in."

"If you're still running into this issue, there may be an error in your foreign language appdata files. Some players have found a workaround, but please be aware the steps they provide are not something we can currently support."

"Error 3004, 3006, 3007, or 300008 – There are a number of possible causes for these errors."

The future of videogaming, there, viewers. No thanks.