Posted on September 24, 2012 by RevStu
The internet is, let's say, a place known for exaggeration. So while the examples of Apple Maps that have been posted everywhere in the last few days were pretty compelling evidence, we weren't going to be absolutely sure until we'd seen it with our own eyes. So once the queues of worthless human refuse had died down, we popped into the Apple Store this morning and had a look.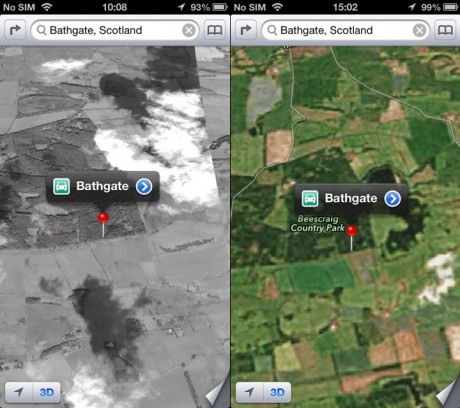 Readers, take everything you've heard about how bad Apple Maps is and double it.