Posted on May 06, 2012 by RevStu
Over the last couple of years, I've been regretfully forced to the conclusion that feminism is the most intolerant ideology currently operating in the UK, leaving ultra-radical Islam trailing a distant second and looking on angrily. Disagree with the orthodox-feminist position on any gender-related subject, in even the most minor of ways, even if you're agreeing with the base principle, and you'll be first shouted down, then called a misogynist and/or "rape apologist" or similar, and then censored out of the debate entirely. (All three often occuring within the space of a few minutes.)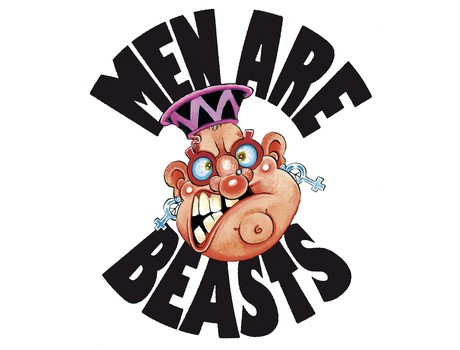 Veteran WoSland viewers may recall the Cara Fiasco, or the interesting "Dickwolves" discussion of last year, but by way of a milder illustration I present a recent Twitter exchange with "rebelgirl59", who appears from her comments to be some manner of activist for the Scottish Socialist Party. (Twitspeak tidied up, otherwise unaltered.)
————————————————————————
RG59: In [an independent] Scotland I'd like to see 50/50 representation of women 4 all elected positions, great or small – community orgs, TUs, boards, politics.
ME: And presumably also proportionate representation for gay people, black people etc. Do we need to equalise gay men/lesbians? If not, why not? Hardly an original question, I realise, but one I've never heard a rational answer to.
RG59: I can't speak for other oppressed groups, but yes I would actively support inclusion for those normally excluded fi democracy. if not, why not? Great slogan that would make :-)
ME: Would love to see your draft legislation for that.
RG59: I am not a lawyer, but if lawyers can write Tory legislation they can write socially just legislation. When SSP were in [the Scottish Parliament] we found, contrary to ruling class spin, it's easy to get bills drafted.
ME: I'm serious. Firstly, where do you draw the inclusion line? Just the big three – gender, race and orientation? What about religion? And for all of them, how many sub-divisions do you go down?
RG59: I'm advocating for women, who have been discriminated against for 4000 yrs but I'm open to supporting other oppressed groups :-)
ME: Blimey, didn't know we were holding grudges back to 2000BC… Point is, women aren't discriminated against now. They have 1 vote, the same as men do, and they're the majority. Nothing is stopping women from joining parties, selecting female candidates and voting for them. And if you can't be arsed putting the work in, you shouldn't be trying to cheat. "Positive discrimination" is an oxymoron.
RG59: Based on all the available evidence (which you can access easily if you care) I don't share your opinion :-)
ME: Sorry, am I missing some secret "evidence" that says women don't have the vote?
[/me gets blocked by rebelgirl59]
KATE HIGGINS: (Scottish political blogger and idiot, suddenly sticking her nose in unasked for no obvious reason) Ignore this guy. Not worth engaging with. He's a misogynist, as his tweets make clear.
(On questioning which of the comments above were the misogynist ones, I got the reply "All of them. You have a habit of bullying women on here who express desire for equality and fairness." The first exchange I had with Higgins which got me hit with the M-bomb was this one, to which her response was "Tweeted like a true misogynist".)
————————————————————————
And that's how it goes. Usually the "misogynist" bit comes in earlier, and sometimes I've been even less provocative and offensive than above, but the result is invariably the same and I could post another half-dozen examples. It is simply not permitted to question, in even the gentlest way, the fundamentalist feminist view of anything.
I'm absolutely, commitedly, unequivocally, 100% in favour of equality and fairness. That's why I don't believe in discrimination, and therefore why I'm not a feminist. (And fairly contemptuous of any man who describes himself as one.) I'm all in favour of people being allowed to campaign for their own benefit to the detriment of others – that's the nature of pretty much ALL campaigning, and therefore the essence of democracy. I'm just not in favour of unfairness being actually enshrined in law.
If feminists want privileged treatment, let them demand it by all means. I'm just not sure how much hysterically shrieking down all dissent with ridiculous smears and censorship aids their cause.