Posted on April 23, 2012 by RevStu
"Dear WoSland,
I've greatly enjoyed the series of pictures you've been publishing recently in lieu of proper features while you bang on endlessly about Scottish politics and neglect this formerly-popular blog. But I notice that you're yet to print a shot of a cheese biscuit that looks like an oil tanker being attacked by a gigantic mutant starfish. Please remedy this omission or, like so many others, I'm cancelling my subscription.
Yours menacingly,
Tired Device, Hackney"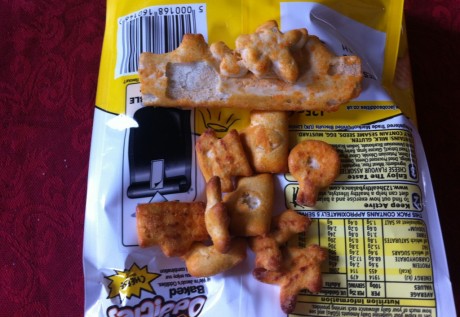 Your wish is our command, Mr Device!